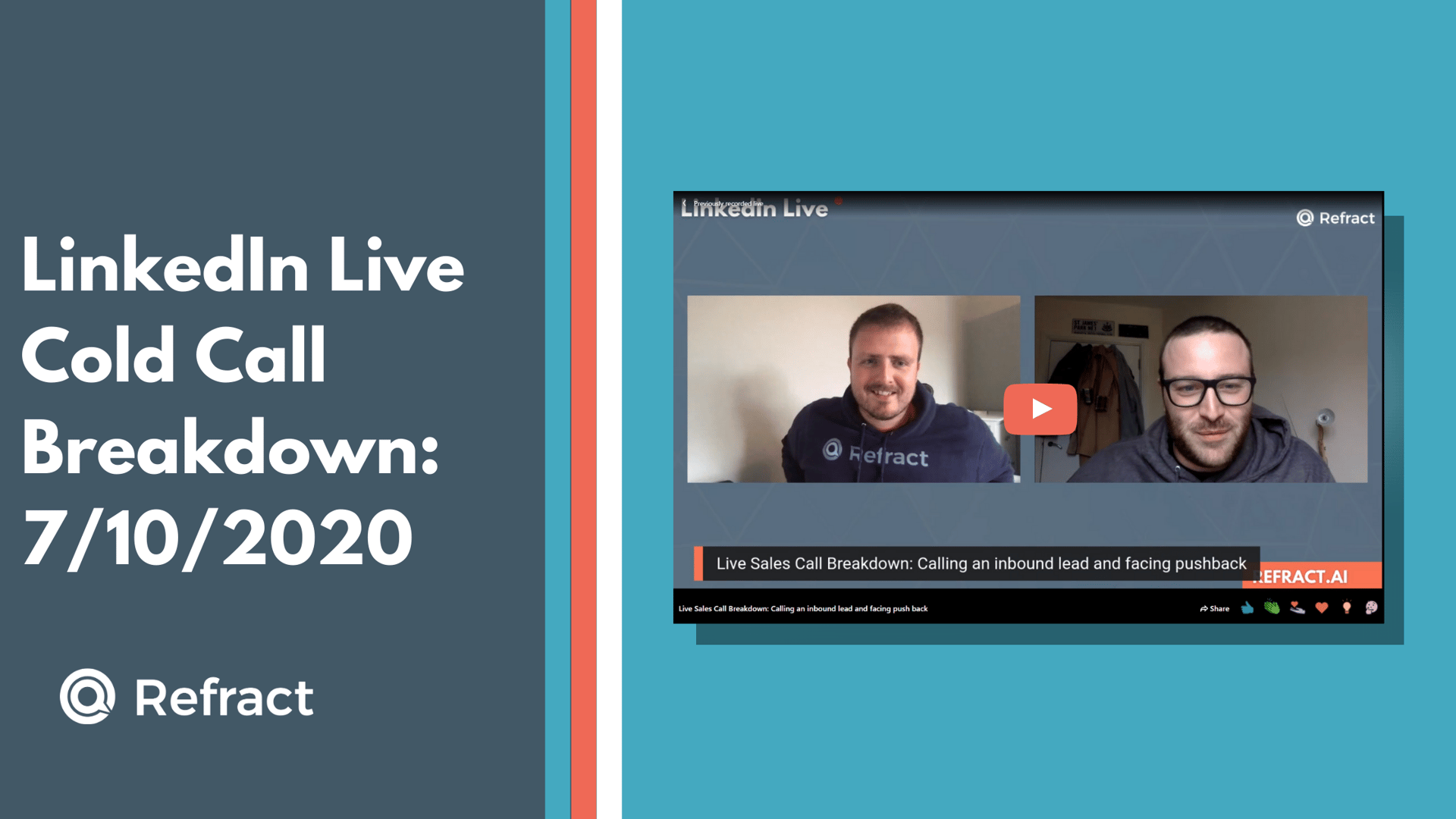 In this LinkedIn Live session, our Head of Sales, Richard Smith, and Head of New Business, Mark Ackers, break down a cold call to a prospect who downloaded a lead magnet but who pushes back on the call. They play the real call for following up on a content download and unpack how to handle the pushback from the prospect on the call and what the rep does to get the prospect talking for over 6 minutes but why he doesn't end up booking the meeting.
Jump to the start of the video at the 0:50/36:32 mark.
Having trouble watching this video? Watch it on LinkedIn here.
During this LinkedIn Live, Richard and Mark cover:
How to effectively follow-up with an inbound lead
What's different between making an outbound cold call versus calling an inbound lead that downloaded some content
Why it's so crucial to relate the content that the prospect downloaded to the problems you solve with your business
When to shift the conversation from the content of the book to the reason that the prospect downloaded it
Check out the rest of our LinkedIn Live sessions or click here for replays of our Refract Sales Bootcamp webinars.
Connect with Richard Smith and Mark Ackers on LinkedIn so you can catch the next Refract LinkedIn Live Session and interact using the live chat option.