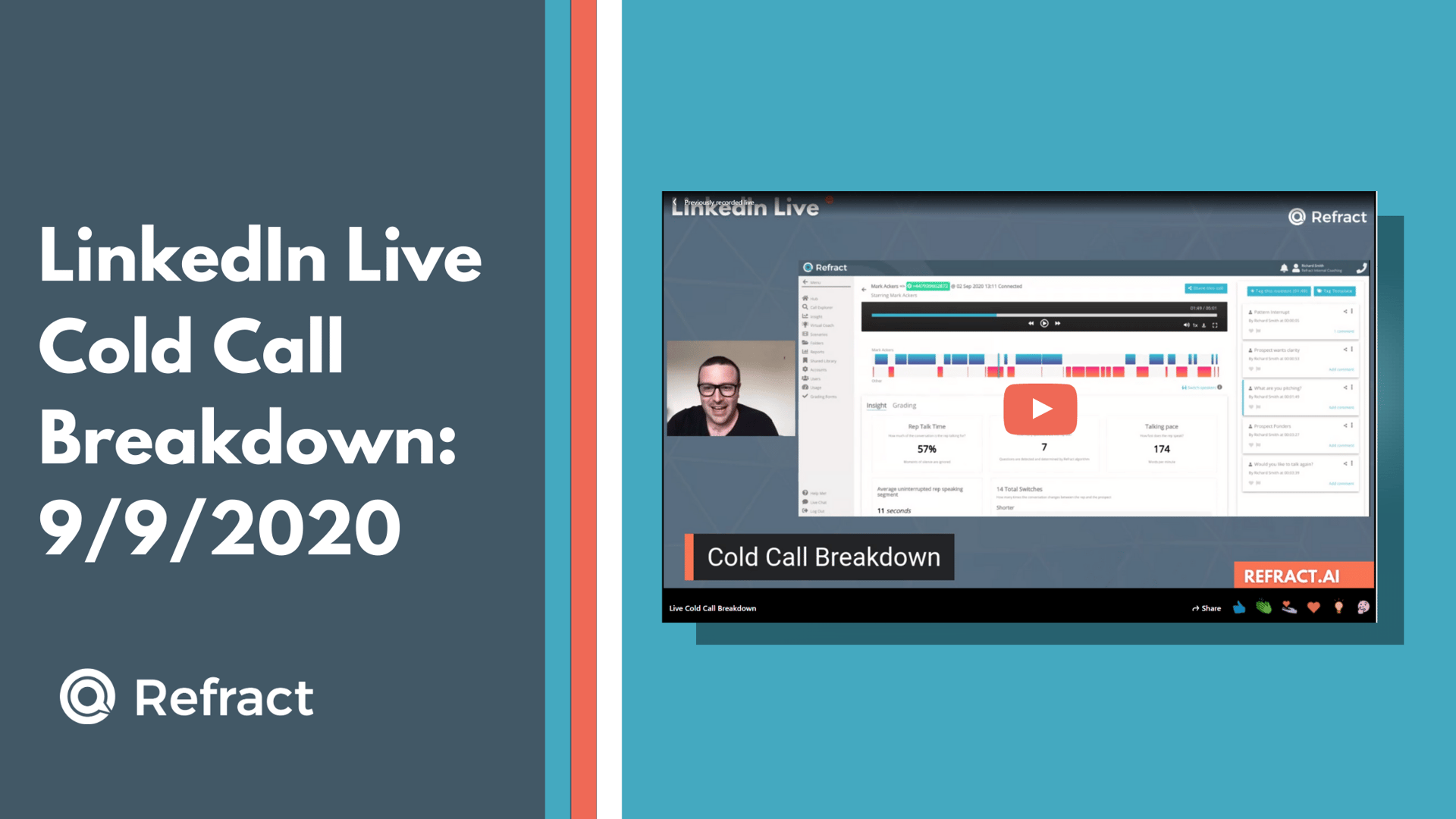 In this LinkedIn Live session, our Head of Sales, Richard Smith, breaks down a real Refract cold call and provides an in-depth analysis. He looks at what makes the call successful from beginning to end and how the call prospect goes from not knowing anything about Refract to booking a meeting to learn more.
Jump to the start of the video at the 0:46/19:49 mark.
During this Linkedln Live, Richard covers:
The real purpose of a cold call
How to build intrigue when opening a call
Why you shouldn't "feature dump"
When to pivot to ask for the meeting
Check out the rest of our LinkedIn Live sessions or click here for replays of our Refract Sales Bootcamp webinars.
Also, connect with Richard Smith on LinkedIn so you can catch the next Refract LinkedIn Live Session and interact using the live chat option.