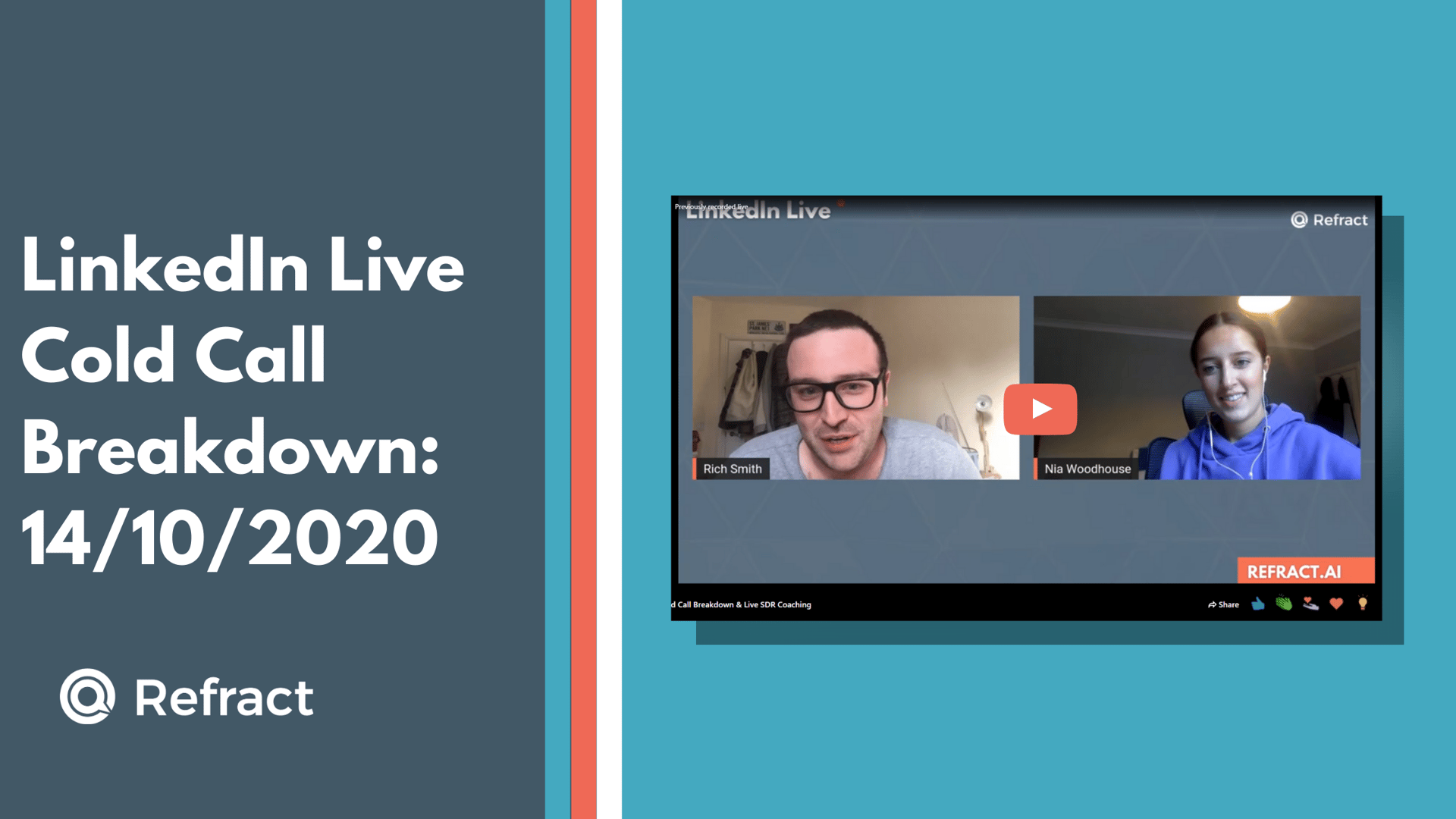 In this LinkedIn Live session, our Head of Sales, Richard Smith breaks down a cold call and provides live coaching to Nia, the SDR who made the call.
They play the real cold call and Richard provides coaching on the entire call: the introduction with the pattern interrupt, digging deeper into an initial response from the prospect, and how she keeps the conversation going until she's ready to ask for the meeting.
Jump to the start of the video at the 0:35/35:54 mark.
Having trouble watching this video? Watch it on LinkedIn here.
During this LinkedIn Live, Richard and Nia cover:
The impact of sales coaching and how it helps individual contributors get better results
What is the right amount pre-call research to make before calling a prospect
Why starting a call with pattern interrupt makes an important difference in the success of a sales call
How to handle when a prospect mentions your competitor on a cold call
When to dig deeper into a response from a prospect and when to move on from the topic
Check out the rest of our LinkedIn Live sessions or click here for replays of our Refract Sales Bootcamp webinars.
Connect with Richard Smith and Nia Woodhouse on LinkedIn so you can catch the next Refract LinkedIn Live Session and interact using the live chat option.