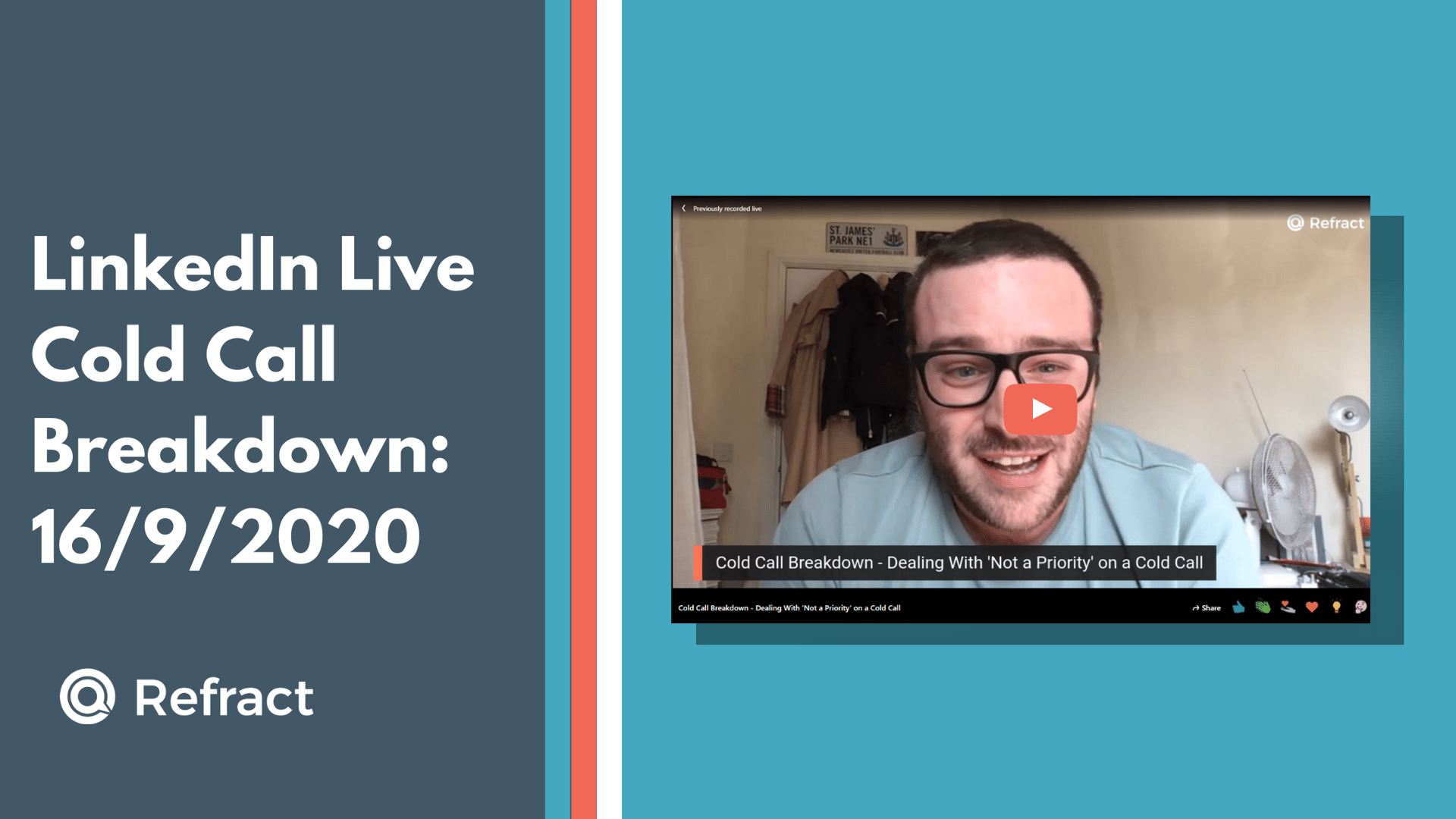 In this LinkedIn Live session, our Head of Sales, Richard Smith, breaks down how to respond to the objection, 'This is not a priority right now'. He works through the real reason why prospects give this objection and how to overcome it - or disqualify the prospect - while you're on a call.
Having trouble watching this video? Watch it on LinkedIn here.
Jump to the start of the video at the 0:41/22:01 mark.
During this LinkedIn Live, Richard covers:
Why you shouldn't take this objection at face value
How you can gain valuable information by digging deeper when you ask the right questions
What you should do when you face this objection
The importance of not settling for 'Maybe'
See the rest of our LinkedIn Live sessions on this page, or click here for replays of our Refract Sales Bootcamp webinars.
Also, connect with Richard Smith on LinkedIn so you can catch the next Refract LinkedIn Live Session and interact using the live chat option.