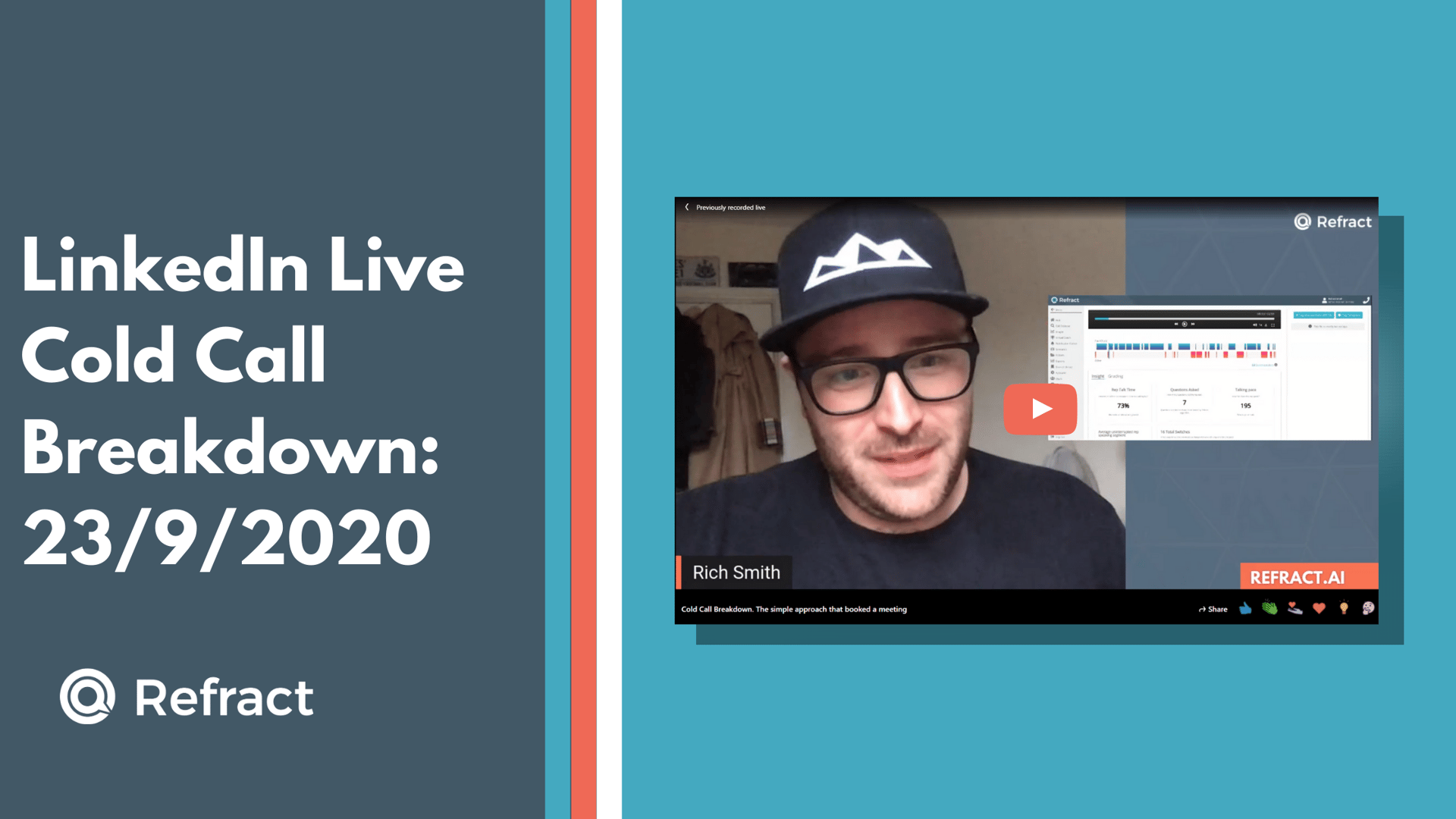 In this LinkedIn Live session, our Head of Sales, Richard Smith, breaks down a simple approach that resulted in a booked meeting for Refract. He plays the real call and points out the specific moments that make the call successful and how it can be replicated across your cold calls to increase your booked meetings.
Jump to the start of the video at the 0:46/30:11 mark.
Having trouble watching this video? Watch it on LinkedIn here.
During this LinkedIn Live, Richard covers:
Using "radical honesty" at the beginning of a call to build trust
How to relate directly to your prospect with highly relevant challenges they face
What you should say - and shouldn't - to level the playing field between you and your prospect
Why understanding your prospects is crucial
Check out the rest of our LinkedIn Live sessions or click here for replays of our Refract Sales Bootcamp webinars.
Connect with Richard Smith on LinkedIn so you can catch the next Refract LinkedIn Live Session and interact using the live chat option.