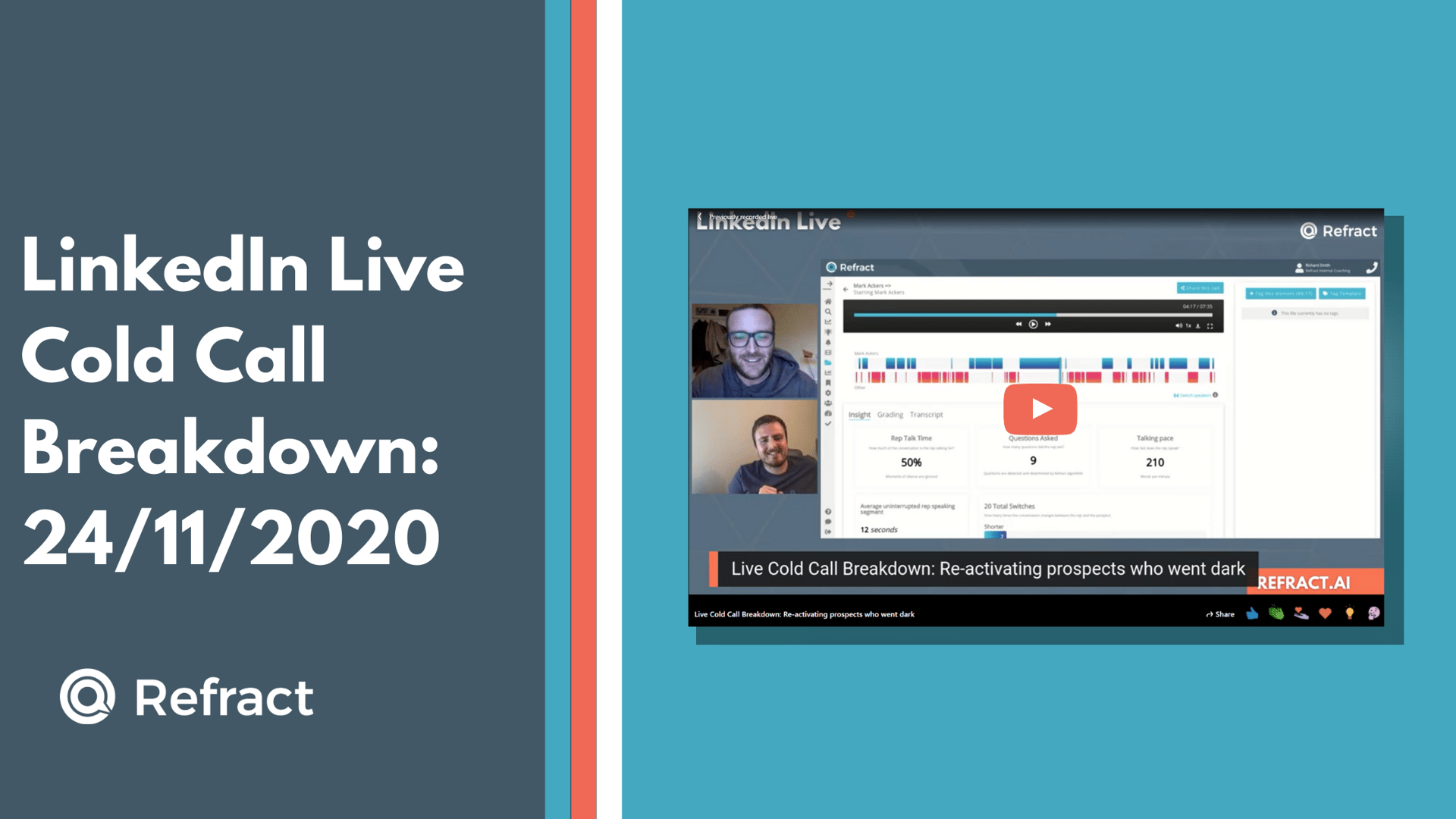 In this LinkedIn Live session, our Head of Sales, Richard Smith and our Head of New Business, Mark Ackers, break down a recent sales call to try and reactivate a prospect who goes dark.
They play the real cold call and Richard and Mark discuss what cadence to follow up with, a proven method for getting responses from a reactivation email, and how to approach reactivation calls to generate additional pipeline.
Jump to the start of the video at the 0:32/33:12 mark.
Having trouble watching this video? Watch it on LinkedIn here.
During this LinkedIn Live, Richard and Mark cover:
When to follow up with a prospect that has gone dark and when to move on
How to send a reactivation email that's proven to get responses from prospects that have gone dark
What to do when you get a response from a prospect and get them on the phone
Which direction to take for a conversation with a prospect that had previously ghosted in you
Check out the rest of our LinkedIn Live sessions or click here for replays of our Refract Sales Bootcamp webinars.
Connect with Richard Smith and Mark Ackers on LinkedIn so you can catch the next Refract LinkedIn Live Session and interact using the live chat option.