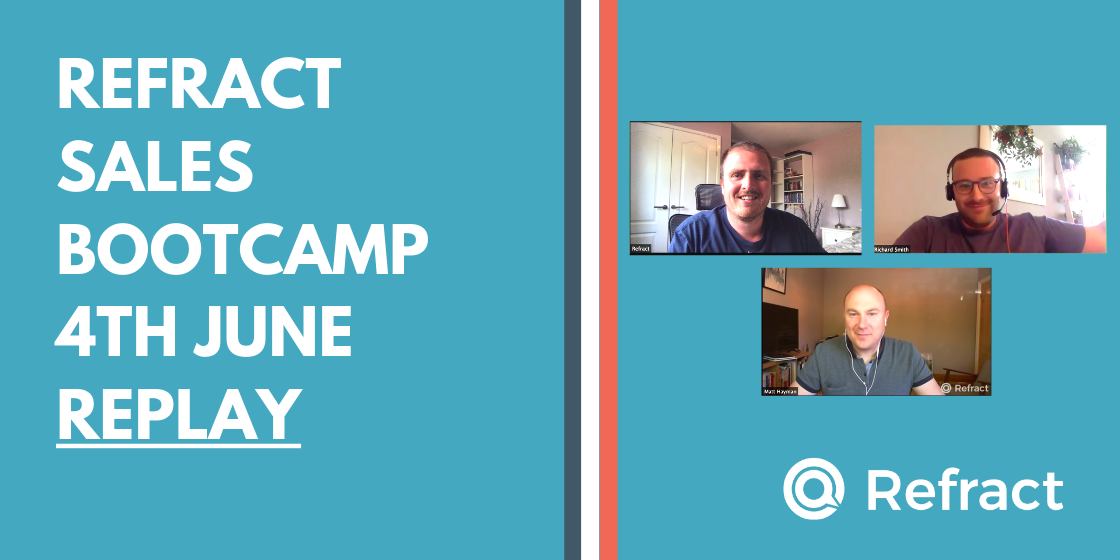 It's the 8th Prospecting Sales Bootcamp, diving even further into the world of Discovery Calls.
In this webinar we covered:
The Discovery Call Question Framework

Levels 1, 2, 3 and 4
Plot, Pain, Possibility
We keep hearing really great things from people who've attended these webinars and have started to implement these tips straight away. We hope you take a lot from the session and implement within your team. Enjoy:
Click here for other webinar recordings from the series.
Click here to register for future webinars.
Connect with the team on LinkedIn for updates and extras: