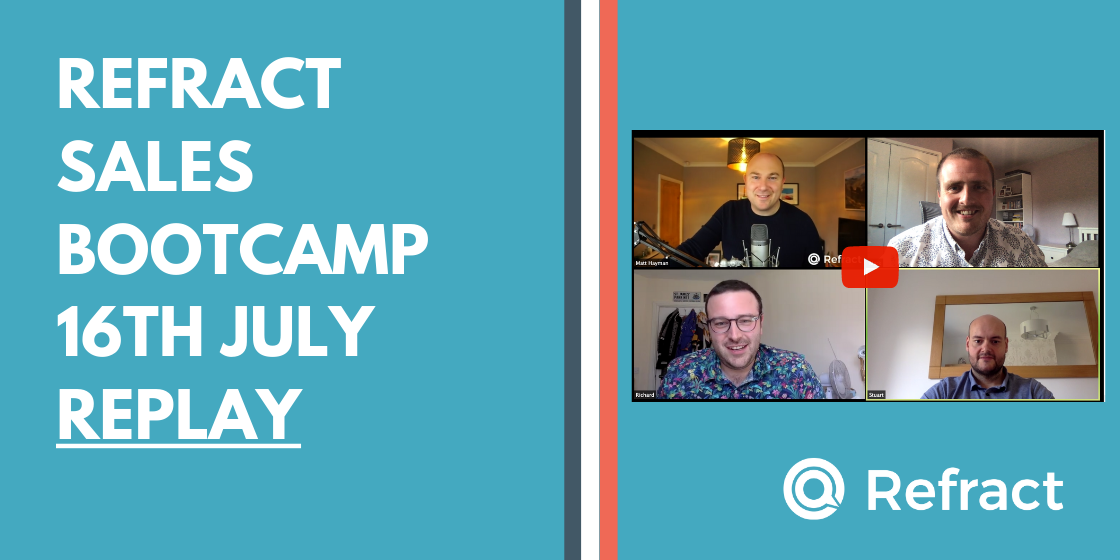 It's the final Prospecting Sales Bootcamp, for now. In this episode we cover some of the most popular topics from the last 11 webinars. A highlights show, as voted by everyone who has attended over the last couple of months.
In this webinar we covered:
Cold call anxiety
Reactivation email
Elevator pitch makeovers
Emails that get a 70% open rate
And much more besdies
Click here for other webinar recordings from the series.
Connect with the team on LinkedIn for updates and extras: