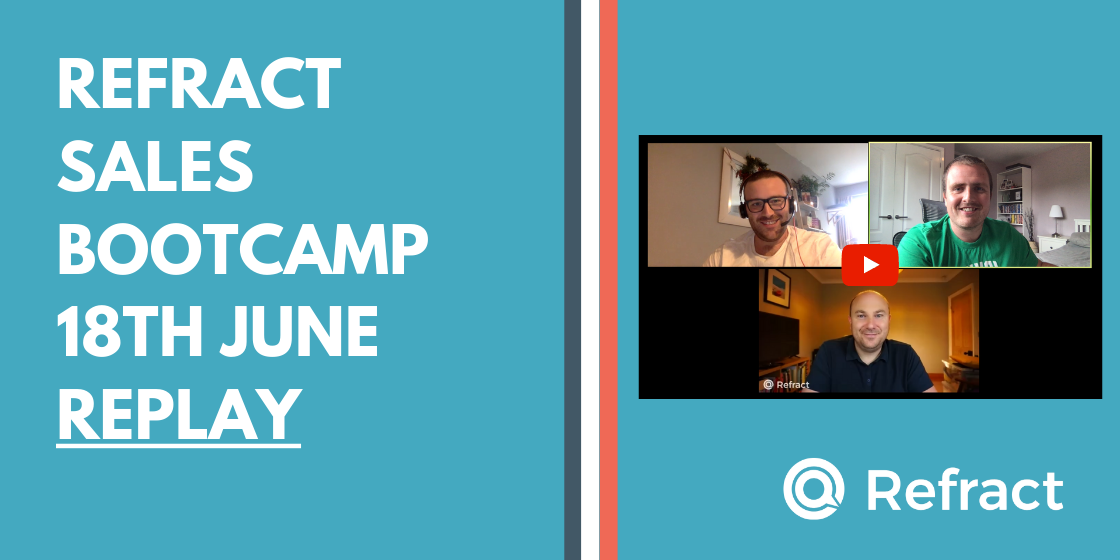 It's the 9th Prospecting Sales Bootcamp, where we dive further into more discovery call pitfalls, with more real calls and actionable tips.
In this webinar we covered:
Discovery Call Pitfalls

7+ Real Discovery Call Examples
What we did well & areas for improvement...
A sneak speak at new service for those looking for one to one sales coaching
Click here for other webinar recordings from the series.
Click here to register for other upcoming Refract webinars.
Connect with the team on LinkedIn for updates and extras: