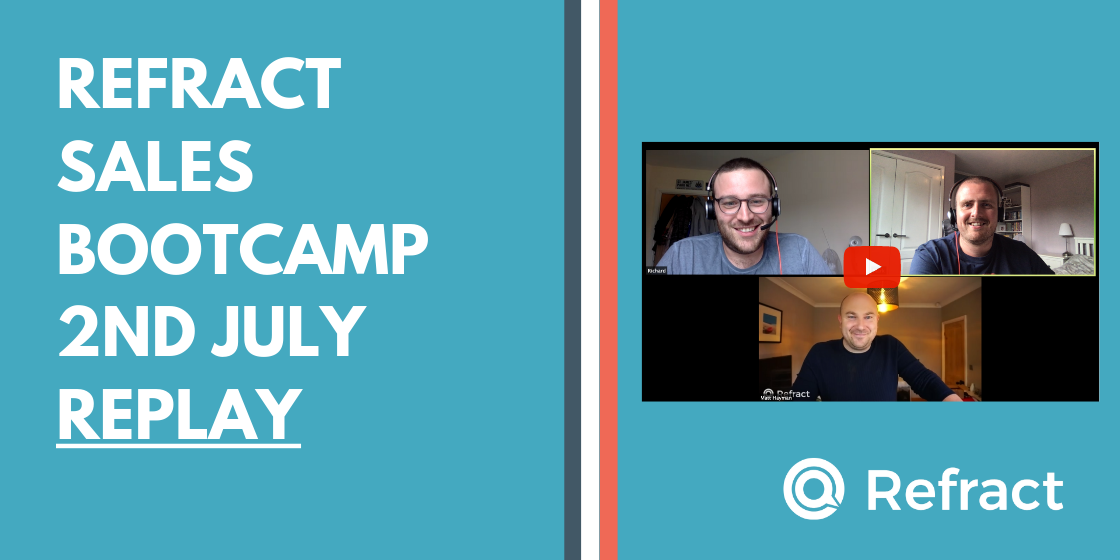 It's the penultimate Prospecting Sales Bootcamp. In this episode we delve into the world of sales demos - with plenty of real world examples, plus tips and tactics to help improve yours.
In this webinar we covered:
Demo preparation
Mistakes made on demos
Tips and Tricks (with our own demo recordings)
FAQs
Click here for other webinar recordings from the series.
Click here to register for other upcoming Refract webinars.
Connect with the team on LinkedIn for updates and extras: